Xbox One
Mafia: Definitive Edition
NA
I've been hearing about this game since it was launched. Finally, I was able to give this a try. I am impressed with how they remade the entire game! Like really! From the visuals, soundtracks, and mechanics. I enjoyed just simply driving around not messing with anything. It actually immersed me in many ways. I even imagined that I am inside the game itself. How I wish some companies can achieve this level of detail in terms of how they remaster a gamae.
VISUALS
Artistry: 11/12
Technical Merit: 7/8
SOUND DESIGN
Music: 10/12
Sound Effects & Vocals: 7/8
INTERACTION
Control & Interface: 7/8
Player Agency: 6/8
Accessibility: 4/4
MECHANICS
Feedback & Fun: 8/10
Depth: 5/5
Variety: 4/5
CHARACTER
Narrative : 6/8
Heart: 5/6
Originality: 4/6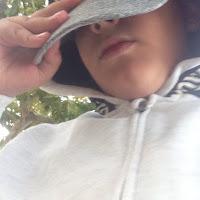 8.00
i loved the game and how the game story gets in you. You never know what is happening next but only one thing i dont like there isnt much to do after you finish the game
Aggregate Gamer Reviews
8.00
Mafia: Definitive Edition is the best of both worlds. Its updated graphics bring Lost Heaven and its inhabitants to life without burdening them with modern game design elements. While the characters themselves haven't aged as well, Mafia: Definitive Edition, though based on a game that's nearly 20 years old, feels more refreshing than most open-world games.
7.00
Microsoft pitched Forza Motorsport 7 as the ultimate automotive playset, and it's hard to argue otherwise. With enough cars to fill a dozen museums and the most generous selection of tracks to date in the series, the amount of driving, experimenting, and racing here is absolutely mammoth. Accessible as always for beginners but crammed with content targeted at lifelong car junkies, Forza Motorsport 7 is Turn 10's finest love letter to speed and style this generation, no matter what language you speak.
6.00
Like Mafia 3, Mafia: Definitive Edition is a game that works as a good movie. It's not a game that works as a good *game*. It's buggy, it's clunky, and is often just frustrating or unsatisfying. Hopefully, Hanger 13 is able to learn more lessons from this game because I'm not sure a fourth Mafia game can survive this sort of treatment.