PS4
Red Dead Redemption 2
Game Info
Buy now
Amazon
Playstation Store
About this game
Summary
Developed by the creators of Grand Theft Auto V and Red Dead Redemption, Red Dead Redemption 2 is an epic tale of life in America's unforgiving heartland. The game's vast and atmospheric world will also provide the foundation for a brand new online multiplayer experience.
Also available on
Other Games of the Series
Gamer Reviews
38307 Reviews
9.48
9.22

7.00
Je trouve Red Dead Redemption 2 beaucoup trop surestimé. C'est un très bon jeu. Probablement le jeu le plus vivant et le plus fourni de détails. Et probablement l'un des meilleurs Open World si ce n'est le meilleur. En plus. Il y a un bon rythme et une bonne durée de vie qui te permet de bien t'attacher aux personnages (ce qui avait malheureusement disparu dans GTA 5 alors qu'on l'avait dans le 4, dans RDR 1 et L.A. Noire). Mais je trouve qu'on en fait un petit peu trop sur ce jeu. Avant de dire quoi que ce soit. Ne vous voilé pas la face. J'aime beaucoup Red Dead. C'est un excellent jeu. Je n'essaye absolument pas de dire qu'il est mauvais. J'essaye juste de dire qu'il a des défauts comme tous les jeux. Il est loin d'être parfait (d'ailleurs aucun jeu n'est parfait). Le gameplay n'a pas énormément changé des GTA ou du premier RDR. Il a emporter avec lui leurs défauts. Ce gameplay date quand-même de 2001 au moment où GTA a débarqué sur PS2 avec GTA 3. Faut changer à un moment. Sinon. Ça va pas allé. Les phases de Gun Fight n'impressionnent plus à force de vieillir. Les gens qui ont (tout comme moi) reproché ça à un jeu comme Uncharted 4. Si vous n'avez pas su reproché ça à Red Dead. Je vois pas comment vous avez fait. En plus. Le pire. C'est que les mouvements sont beaucoup moins fluide et ton personnage est beaucoup moins réactif. Ça rajoute du réalisme. Mais en même temps. Ça peut ennuyé. Et le jeu a quelques lacunes scénaristique à tel point qu'à ce rythme là. L'histoire n'est vraiment intéressante qu'à partir du chapitre 4. Avant ça. Il y a pas grand chose qui se passe. Mais sinon à part ça. C'est un excellent jeu que je conseillerais à tout ceux qui ne l'ont pas encore fait. Les personnages sont très attachant. L'histoire est sublime sans être forcément la meilleure histoire des jeux vidéo. Son Open World a énormément de variété. Graphiquement. C'est magnifique sans être forcément le jeu le plus beau de tous les temps. Mais on regrettera malheureusement un Online très décevant, très vide et très bugué qui fait baisser la note que je voulais lui donner (8.00). Mais contrairement à ceux que les joueurs ayant découvert GTA avec GTA 5 ne peuvent pas comprendre. Les jeux Rockstar se jouent de base pour le solo. C'est ça la base ! Mais Rockstar ont tendance à usé du Online pour faire cracher le pognon aux joueurs. Du coup. Je ne fais perdre qu'un seul point à Red Dead. Pas plus.
See More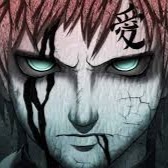 9.70
This should be in every games collection ????????
8.80
Red Dead Redemption 2 is a gorgeous and enormous open world game that you can easily get immersed in while the hours tick away. Its amazing visuals, intricate world, and realistic cast of characters make it a must-have game for this generation.