PC - Windows
JOURNEY TO THE SAVAGE PLANET
NA

7.50
Journey To The Savage Planet is adventure RPG game. You need to explore this weird world with many unknown creatures. You need to find many hidden item . I really enjoy play this game with nice graphic.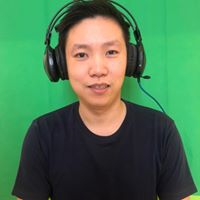 9.00
nice story and Good game. Great picture. Haven't finished the game yet.
Aggregate Gamer Reviews
9.50
Typhoon Studios have done a tremendous job with their debut game, bringing us a vibrant adventure. Journey To The Savage Planet comes with plenty of exploration opportunities, refined gameplay mechanics, online co-op and a story that will keep you laughing. It's hard to find fault here, lack of local co-op aside, and releasing with a mid-range price point, it comes highly recommended.
8.00
The exploration serves as the centerpiece of Journey to the Savage Planet and almost all of its other parts enhance it or are enhanced by it. It is usually some symbiotic fusion of the two as exploring opens the doors for more upgrades which unlocks more places to explore. And it does this all within a modest runtime that doesn't beg for your every hour for months on end in order to yield a satisfying amount of adventuring.
8.00
In saying all this, Journey to the Savage Planet is playing in a genre full of titans, and it's holding its own. The quirky environments and slick traversal systems make it a pleasure to explore. While the humor doesn't always land, it still has a charm to it. If you can find someone to go on an adventure with you, there's a lot of entertainment to be found in this bubbly and zany little package.