Xbox One
Sword Art Online: Alicization Lycoris
NA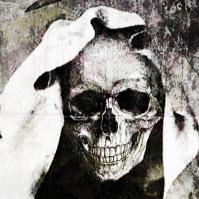 2.00
The worst RPG I have ever played. The story is god awful nonsense and the characters are the epitome of potato. Sitting through the dialogue is painful, which is 65% of the gameplay. The battle system is an overly ambitious mess with no real consequences because you can just spam the action button and win. The entire first chapter is 20+ hours long and extremely repetitive. I did not think a game could be so bad. Absolute trash.
Aggregate Gamer Reviews
2.00
Between the elongated dull story, the boring and monotonous gameplay, and frequent and in your face technical issues there is little to redeem Sword Art Online: Alicization Lycoris. Fans of the franchise will want to avoid it, and those interested in a bad game won't even be able to get a laugh out of it.
5.00
All in all, Sword Art Online: Alicization Lycoris on Xbox One is hindered tremendously by far too many problems and it'd be a tad foolish to consider a purchase until it's had a much-needed patch, or two. Only then will the exciting combat and the infinitely more enjoyable multiplayer aspect be appreciated; if you can stick it out during the weirdly long 'tutorial' style first chapter, of course.
4.70
I'm sure it has its niche but if you're simply an RPG fan looking for a new game to sink some time into, you can do a lot better than Sword Art Online Alicization Lycoris. Its lack of respect for the player's time and unforgivable performance issues are downright ridiculous.