NA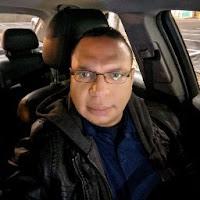 10.00
I only got to play this for a couple of hours at a friend's house when this came out on N64 as a teenager and although I owned an N64, it never crossed my mind to buy it.
So glad this was re-released on Switch. It plays so incredibly well. The controls are perfect and there's an option for right thumbstick movement; which is a deal breaker for me if it's not featured - thank you to the devs for taking us that love the "Southpaw" controller configuration into account.
The action is incredibly intense and served as a diving board for me to install Brutal Doom 64 on my laptop, phone, tablet, and Nvidia Shield TV. A month after beating the game, I still revisit this classic masterpiece to rip and tear.
Though I did not experience how the save feature worked on the original N64 iteration; the ability to save at any point in time, anywhere is excellent, as if you play on "Bring It On!" or higher difficulty, you'll definitely be leveraging it a lot; there'll be a lot of deaths!
My only complaint is of course what harks back to the N64 original: somewhat confusing map design. Pull a lever/push a button somewhere, and something on a distant part of the map becomes accessible, which can lead to a lot of repeated backtracking and confusion.
Aggregate Gamer Reviews
Its gameplay is refined and this port in particular cleans up its most egregious rough edge. The maps are as confusing as ever but being able to see where you're going makes it much more tolerable. If you're a classic Doom fan and have never played Doom 64, you owe it to yourself to pick it up. This just may be the best classic-style Doom.
7.30
Those who are fans of the original Doom games will no doubt have a blast with the game, even if the shortcomings can be aggravating at times. There are flaws, but there's no doubt this is a fun game that captures the essence of what made those early FPS games so addictively fun. Just don't expect it to hold your hand in the way modern shooters do.
8.00
I think I would have liked DOOM 64 if I'd realized what it was when I was a kid. I can imagine myself staying up late with my friends, passing a controller back and forth, each of us glued to the TV. I can't go back and tell that kid that he should pull DOOM 64 off the wall at his local Blockbuster and give it a chance. But I can give it the attention it deserves now, because DOOM is eternal, and those demons aren't gonna slay themselves.