Gamer Reviews
4875 Reviews
8.46
8.48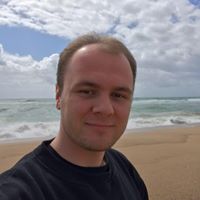 9.00
Killzone 2 is a amazing ps3 exclusive game and is not only one of the best games on that console its also one of the best first person shooters that I have ever played too.
If you are a fan of first person shooters on the playstation then don't hesitate to play this game even though its multiplayer system has been shut down its single player campaign is still amazing in its own right.
And when it comes to the story itself than I trully believe its the best one yet in the Killzone series.
Aggregate Gamer Reviews
9.00
Two years into the console's life cycle, the undoubted graphical potential of the machine has been realised - Killzone 2 unleashes the power of the PS3 - nothing on any console comes close. The sheer OMG!-ness of the experience makes Killzone 2 worth buying a PS3 for. And, given how much they cost, that's one hell of a compliment.
9.00
Killzone 2 is the best looking console game we've ever seen. Everything from the smoke, to the explosions, to the environments are stunning. Levels are littered with smoke and shrapnel which are all carried realistically by the wind. While Killzone 2 is not the most innovative game you'll ever play, it constantly manages to nail a very visceral and gritty tone throughout.
9.40
Killzone 2 is only a short month away from hitting shelves, but the game will definitely be worth the wait. The single-player experience is a truly enjoyable campaign across the Helghast home world that will test your skills, particularly on the higher difficulty levels, and the game simply looks phenomenal for a console shooter. But perhaps the strongest segment of the game is the extremely deep multiplayer, which gives seven basic classes with which you can create your own customized super-soldier after performing your class-specific duties.