NA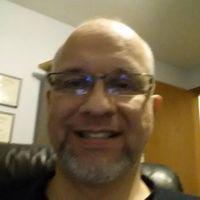 9.00
This is the 2nd surprise indy game that I've actually liked this year- the other being Kena Bridge of Spirits. The Gunk's graphics remind me a little of Kena, but not quite as good. This is one of the most chill games I've ever played. The gameplay is interesting. It's pretty mellow up until the end with some boss fights. It took me about 9.5 hours to complete- so not as short as some have said. With this being on Game Pass- you really can't go wrong. I highly recommend it & I'd play it again sometime in the future.
Aggregate Gamer Reviews
6.90
The Gunk is a competent product, but it feels very risk-adverse and derivative. You've seen and played elements of this game before. It can be fun for a while, but you soon realize that The Gunk has a limited vocabulary and spends too much of its time amicably repeating itself. Instead of being the foundation for something grander, The Gunk is satisfied to make its exploration and simple mechanics the entire game. As a Game Pass product, however, it's not hard to cautiously recommend The Gunk as a pleasant enough diversion.
6.00
The Gunk has its flaws, but it's still a mostly enjoyable way to spend a few hours. It's a short but sweet adventure with gameplay reminiscent of PS2-era platforming games and so fans of the genre should certainly give it a look through Xbox Game Pass.
7.50
The Gunk is a decent adventure title that combines many elements platformer fans love from the genre. The decent combination of mystery, exploration and collecting offers enough intrigue that you'll want to see how everything ends. Much of the gameplay isn't anything new but the overall experience provides classic adventure fans of old-school 3D platformers will find alluring. The Gunk is a traditional 3D platformer that delivers a solid space adventure through an alien planet.