NA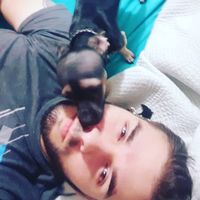 6.00
El juego tiene unas gráficas muy buenas y durante los juegos corre muy bien, en cambio en ocasiones se puede apreciar que los FPS bajan significativamente al caminar por la ciudad en el modo MyCarrer.
Han mejorado muchísimo el gameplay , la defensa es mucho más poderosa que antes por lo que crear jugadas y mover el balón es muy importante.
El único problema con el juego es que siempre que juego online en Xbox Serie X el Xbox se apaga. Este problema pasa en todos los modos online aveces pasa rápido y aveces luego de dos o tres juegos. Esto afecta mucho ya que si quieres desbloquear los premios de cada season no podrás hacerlo ya que para eso tienes que jugar online obligatoriamente. Yo me he mantenido jugando el modo myCarrer debido a este problema , por esto le doy un 6 de 10. Ya ha pasado suficiente tiempo como para seguir lidiando con este problema.
Aggregate Gamer Reviews
8.00
While it may be generally the same game as last year, If you skipped out on last year's edition of NBA 2K this may be the year for you. Mechanically the game has improved and other than having to pay for VC to compete against other players I think you'll find some enjoyment in playing My Career games or just with some friends.
7.00
It's probably better to think of NBA 2K22 as a revamp of the series rather than either a fully new experience or a simple roster update. The changes it does make to both its gameplay and MyCareer mode are substantial and offer at the very least some new and interesting ideas. While the integration of the City into MyCareer isn't executed perfectly, I appreciate the innovation and the attempt to create something more exciting than a simple basketball story.
7.50
NBA 2K22 has a few things that make this upgrade feel worthy. The new play mechanics are excellent, and it continues to excel on the presentation front. The microtransactions are still super gross and I wish some of the other modes such as Blacktop would get a proper overhaul as they are starting to feel dated. Still being the only NBA game in town it does upgrade nicely. I found myself deleting the old version to play this one, and not being a huge NBA fan that is saying something.