Xbox Series X
MechWarrior 5: Mercenaries
NA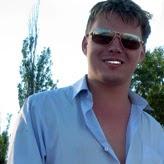 10.00
Really best game about mech
Aggregate Gamer Reviews
6.80
Despite how overwhelming and confusing it can be, MechWarrior 5: Mercenaries certainly has something to offer players who want to get stuck into the fine details of setting up their own interstellar mercenary outfit. The combat can be fun, if deliberately slow, and once set up right having a powerful mech wrecking shop is entertaining. It's just the bits in between that can drag, with confusing menus and systems that aren't fully explained.
This is far from being a bad game (you really need to screw things up to make mechs with rocket launchers not fun), but I guess I expected a bit more from it. MechWarrior 5: Mercenaries focuses too much of its efforts in pointless filler, such as a milquetoast story and an annoying progression system. Its insane multiplayer is where it shines the brightest, but then again, I feel like this is best experienced on PC, with a mouse and keyboard setup.
6.50
MechWarrior 5: Mercenaries has an impressive amount of heart, intriguing lore and deep gameplay that come together and make it stand out as a unique mech experience that you won't find elsewhere outside of the BattleTech universe, which in turn makes it an ideal game to offer on Xbox Game Pass where subscribers can try it out "for free".