Xbox Series X
Life is Strange: True Colors
NA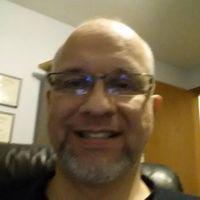 6.00
I enjoyed this experience (not sure it's a game-perhaps interactive movie or Netfilx series). Alex Chen is a good protagonist, and there's a pretty good story. The side characters are also pretty good. The setting is beautiful, but pretty limiting in terms of exploration. There's only one main street & you can't go in every shop. Ch. 3 with the LARP quest was unbearable. The game is pretty short- finished it in 8hrs 21min in one day. I just think Before the Storm & LIS #1 are much better, but I found True Colors to be better than #2. My ranking of the games is: 1) Before the Storm, 2) #1, 3) True Colors, 4) #2. There just doesn't seem to be as many big choices as with the previous games. I'm just not sure any of the choices would have changed the way the game played out. Overall I'm glad I had this experience, but I really can't see doing it again. Whereas I've played through Before the Storm & #1 a few times & will play their remasters. Just don't think it's worth the price as a new game- wait for a sale.
Aggregate Gamer Reviews
8.50
Life is Strange: True Colors is a heartful tale full of difficult moments highlighting the importance of connections and community. Alex is a down to Earth protagonist simply trying to survive and find a place in this world. Things go haywire and now she must salvage what remains while also developing bonds she thought would be impossible.
8.00
Lingering gripes aside, Life is Strange: True Colors is Deck Nine's best work to date and I'd place it just behind the original brace of games. It's more streamlined, has no "fail" states, and doesn't delve quite as deeply into the supporting cast, but the story is compelling, the pacing brisk, it throws in several enjoyable gameplay diversions, and offers an incredible audio-visual experience that complements every other element.
9.00
Life is Strange: True Colors creates a world that players will want to be in, and a story that needs to be seen to the end. Despite the small scale of Haven and its unnerving issues, True Colors plausibly allows itself to have high stakes and is convincing in its premise. It's a game that is not only a shocking emotional rollercoaster, but also a compelling lesson about the importance of empathy, and an enjoyable time that could serve as a viable foundation for more storytelling in the future.