NA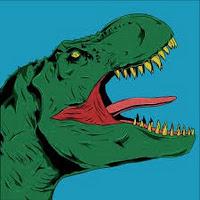 9.50
If you like Greek mythology, rogue likes, challenges, or all of the above, you'll love Hades. It's one of the best dungeon crawlers I've ever played. It contains a great story as well that unfolds over the course of the game. A powerful ending as well.
9.50
it took me a while till i get the idea of the game. there are 4 chapters and if you die, you start over from the beginning. so i was almost deleting it away from my console. i started to like it a lot after playing a few hours more. i agree with reviews which rates this game over 9.00.
8.90
Great game for long hours, easy to play also on mobile devices.
Aggregate Gamer Reviews
9.00
Hades already looked great, but experiencing it in 4k on current-gen consoles is a sight to behold. Hades received numerous accolades and critical acclaim during the previous year, all of which it remains worthy of here. Supergiant has a built a name for themselves with a small but consistent library of games and Hades may be their crowing achievement (so far).
9.00
Loading times were never slow on other platforms, but especially when compared to the Nintendo Switch these new SSD-powered consoles make transitions between areas and runs overall feel a little zippier than before. These are small improvements that you might only notice if you've already sunk numerous hours into Hades on another platform, but they create a strong foundation for its debut on new hardware. Hades is the same brilliant rougelite that it was last year, but now with even more places to enjoy it than before.
10.0
Artistically gorgeous, narratively captivating, and always a delight to play, Hades goes above and beyond what you'd expect from a game like this, resulting in a unique experience that you'll likely still find yourself diving back into long after the completion is wrapped up. Supergiant has an incredible track record, but with Hades, the studio takes its throne alongside the gods of the indie scene. Cheers, mates.