NA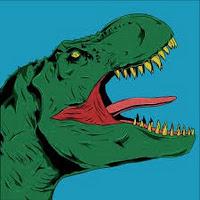 9.50
If you like Greek mythology, rogue likes, challenges, or all of the above, you'll love Hades. It's one of the best dungeon crawlers I've ever played. It contains a great story as well that unfolds over the course of the game. A powerful ending as well.
9.50
it took me a while till i get the idea of the game. there are 4 chapters and if you die, you start over from the beginning. so i was almost deleting it away from my console. i started to like it a lot after playing a few hours more. i agree with reviews which rates this game over 9.00.
8.90
Great game for long hours, easy to play also on mobile devices.
Aggregate Gamer Reviews
9.00
As expected, Hades knocks it out of the park, offering a stellar experience to Xbox players for the first time. It's every bit as incredible as it was a year ago, with punchy combat, an addictive gameplay loop and a cast of characters that prove to be charming and terrifying in the same breath. It's a shame a few frame rate issues sour the experience occasionally, but make no mistake, Hades is absolutely worth your time whether you're a fan of the genre or not.
9.00
Sure, Hades is not quite perfect. If you hate roguelikes, the narrative won't be enough to sway you, and personally, I'm not a huge fan of games that make you wait for waves of enemies to spawn in, but it's damn close. I've grown wary of difficult games and roguelikes as I've got older, but Hades manages to ensure you feel like you're always making progress, be that narratively or mechanically.
10.0
Hades remains an absolute must-play modern masterpiece on the Xbox Series X. I'm thrilled to see new ports bring it to a new audience. With a wonderful story, memorable characters, some of the best voice acting around, a stunning soundtrack, variety that keeps things fresh even after dozens of runs, incredibly tight gameplay, and game design, which will allow even those who don't usually care for roguelites to engage with it, this is a game that every player should try.