NA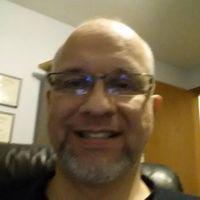 8.00
Everyone seems to love Gears 5, and I liked it pretty well overall. There is plenty of action like all Gears games. Lots of shooting aliens. They attempted some open areas in the game- which I really didn't care for too much. I especially hated the "skiff" in the snow & desert. Every time I came back to get on it- it wouldn't work! I had to reload my save & try again. Very annoying. Some of the chapters were very long & the game could have moved ahead at a quicker pace. Overall, I liked the game- but I'm not sure if I'd play it again. I really don't see the campaign having much replay value.
Aggregate Gamer Reviews
Gears 5 is a big, loud blockbuster that brings so much to the table, it's easy to under-appreciate it. By building on the stories set in motion by its predecessor, Gears 5's narrative journey is a benchmark for the series so far with well-rounded characters that are far easier to love when compared to the original trilogy's gruff, motley crew.