Xbox Series X
Forza Horizon 5
Gamer Reviews
1684 Reviews
9.52
NA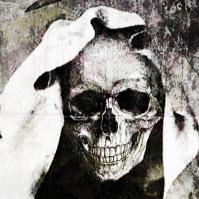 7.50
I don't care for live service games or daily/weekly challenges. I want to be clear that this pulls me out of games. I don't want to be reminded that this is a video game and that I should invest my time in this challenge or that challenge or that I should use some silly points in a points shop for things I don't care for. Now I love vehicles and the tuning in the game is awesome, but most cars are geared towards under steer and that's not what gamers expect in racing games. We expect to drift easily. Sure it's not realistic all the time but that's just how racing games have always been. There's lots of things I love about this game but there's lots of things I also hate about it. Biggest dislike: ugly ass live service menu (my goodness it's such an eyesore! Am I playing an ubisoft game??). The under steer trend is annoying but fixable, all graphics options require a restart of the game, driving gets old cause simulation racers are objectively less fun for me than say Burnout or anything with rockets or turbo. Hey, I'm a gamer, I want ridiculous experiences. I can overlook all of this somewhat because the game is stupidly gorgeous, the cars feel like cars, the customizing in this game is stupid good, and there's tons to do and lots of cars to unlock. For a new player, the game does a piss poor job explaining the more detailed aspects. I can see lots of nongearheads YouTubing this game like crazy for guides. It's hard to review this game because the live service aspect totally makes me not want to play sometimes. I'm glad I didn't pay for this and got it through gamepass and it's sad that I feel that, but my goodness, that main menu has to go and the stupid loot box casino-rewarding crap is just goofy. The car physics are as good as you can expect from a good sim racer, albeit a bit limiting, in actuality. Let's be honest, it's a sim racer, you can't do that much aside from driving. Some people love that, but even I, a racing game fan since I was a kid, get bored of it cause that's all there is. You just drive. I personally want more and wish the game felt more like a self contained video game that can exist without Wi-Fi but instead the game cries and moans when there's no internet connection, which is a lame trend in video games today. Also, the radio is god awful in this game! There's virtually no latin music or driving tunes. It's like someone from the UK picked Uk like music for this game based in Mexico. So bad, I literally turn off the radio and use Spotify in my Xbox. I review with 5 as my average, as it should be. 7.5 since I like cars and tuning. 6 if it executed those aspects horribly like Need for Speed. 8.5 if the live service crap was fixed and there was a nitrous system or something more.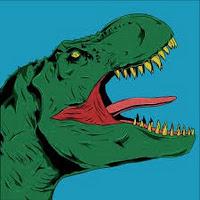 10.00
This is the greatest racing game ever made. Seemingly endless customization, fun races, and great car controls make for the Xbox's best exclusive game in a long while.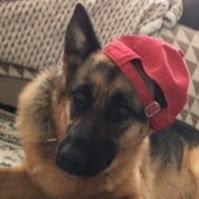 9.80
Forza is a game I decided to play just because it was on the gamepass.
As someone who isn't a race game or car fan I am completely hooked and have not played anything else for a long time.
Not only does the game look amazing there is so much to do and you can choose how you want to play the game and when.
It almost feels like a sort of sandbox where you can do whatever with your cars.
There is tons of stuff you can do in the game ranging from races to stunts to story sequences that you always have something to do.
And it never feels repetitive despite being in a car 24/7 you constantly feel like you are progressing.
Everything is also extremely polished from the driving to the scenery every little inch looks and feels crisp.
Forza gives you a lot from the start and it keeps giving you more things to do and the ability to unlock more cars which is really easy.
However one can say at times it gives you too much at once which can be extremely overwhelming for newer players.
And for veteran players it can lead to them getting things too easily giving them fewer reasons to continue playing.
I would strongly recommend anyone on the edge to just give it a try I can not imagine anyone regretting it.
Aggregate Gamer Reviews
10.0
Beautiful, vast, creative, varied, and exciting, Forza Horizon 5 is an incredible game that will have you hooning around Mexico for months. There's an amazing sense of variety to everything about this game, and the smart Accolades system should have many achievement hunters hooked as they explore the full extent of what this remarkable racer has to offer. Fantastic handling, interesting events, and a wonderful history-spanning selection of cars makes for an amazing experience — arguably the best game in the series to date, and inarguably the best game in the series to DOOT. See you in Mexico, amigos...
Forza Horizon 5 is the ultimate car enthusiast's power fantasy. It's a game that just wants you to go bananas and appreciate the beauty behind motoring, by offering every single tool, event, car model and online functionality available. It basically wants to act as your safe haven to enjoy driving around with ludicrous gas-guzzling V10s in an era where mentioning you like to analyze how fast a car can get from 0-60 is enough to condemn you as Captain Planet villain.