Xbox Series X
Forza Horizon 5
Gamer Reviews
3192 Reviews
9.48
NA
This game really makes you feel that we are transitioning to the next generation of the gaming era. I was able to play this from day 1 until now. Thanks, XBOX game pass! Such a wonderful experience. The map of Mexico is amazing. The graphics are insanely detailed, the driving mechanics are perfect. Paired with an Xbox controller and you can feel the Haptic Feedback on the Triggers while driving. The selection of cars and collecting them are so damn addictive. This is truly next-gen gaming. My gaming wheel is mostly being used for this game! It adds more challenge and immersion. How I wish there is an option where you can add custom songs or at least an internet radio. That's the only thing I can complain about.
VISUALS
Artistry: 12/12
Technical Merit: 8/8
SOUND DESIGN
Music: 10/12
Sound Effects & Vocals: 6/8
INTERACTION
Control & Interface: 8/8
Player Agency: 8/8
Accessibility: 4/4
MECHANICS
Feedback & Fun: 10/10
Depth:5 /5
Variety: 5/5
CHARACTER
Narrative: 6/8
Heart: 6/6
Originality: 6/6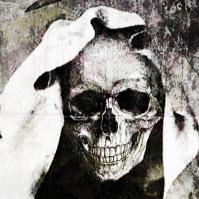 7.50
I don't care for live service games or daily/weekly challenges. I want to be clear that this pulls me out of games. I don't want to be reminded that this is a video game and that I should invest my time in this challenge or that challenge or that I should use some silly points in a points shop for things I don't care for. Now I love vehicles and the tuning in the game is awesome, but most cars are geared towards under steer and that's not what gamers expect in racing games. We expect to drift easily. Sure it's not realistic all the time but that's just how racing games have always been. There's lots of things I love about this game but there's lots of things I also hate about it. Biggest dislike: ugly ass live service menu (my goodness it's such an eyesore! Am I playing an ubisoft game??). The under steer trend is annoying but fixable, all graphics options require a restart of the game, driving gets old cause simulation racers are objectively less fun for me than say Burnout or anything with rockets or turbo. Hey, I'm a gamer, I want ridiculous experiences. I can overlook all of this somewhat because the game is stupidly gorgeous, the cars feel like cars, the customizing in this game is stupid good, and there's tons to do and lots of cars to unlock. For a new player, the game does a piss poor job explaining the more detailed aspects. I can see lots of nongearheads YouTubing this game like crazy for guides. It's hard to review this game because the live service aspect totally makes me not want to play sometimes. I'm glad I didn't pay for this and got it through gamepass and it's sad that I feel that, but my goodness, that main menu has to go and the stupid loot box casino-rewarding crap is just goofy. The car physics are as good as you can expect from a good sim racer, albeit a bit limiting, in actuality. Let's be honest, it's a sim racer, you can't do that much aside from driving. Some people love that, but even I, a racing game fan since I was a kid, get bored of it cause that's all there is. You just drive. I personally want more and wish the game felt more like a self contained video game that can exist without Wi-Fi but instead the game cries and moans when there's no internet connection, which is a lame trend in video games today. Also, the radio is god awful in this game! There's virtually no latin music or driving tunes. It's like someone from the UK picked Uk like music for this game based in Mexico. So bad, I literally turn off the radio and use Spotify in my Xbox. I review with 5 as my average, as it should be. 7.5 since I like cars and tuning. 6 if it executed those aspects horribly like Need for Speed. 8.5 if the live service crap was fixed and there was a nitrous system or something more.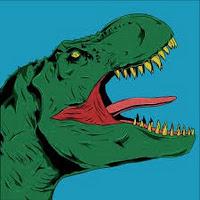 10.00
This is the greatest racing game ever made. Seemingly endless customization, fun races, and great car controls make for the Xbox's best exclusive game in a long while.
10.0
I went into Forza Horizon 5 expecting a pretty racing game. What I got was an experience, a splendid open-world car exploration simulator with light RPG elements and a trunk full of things to do and see. While I'd like to see Playground try something new or perhaps break free from the existing formula next time, this is a clear candidate for 2021's best game and a must-play, whether you have Game Pass or not.
9.00
Horizon 5 is accessible and constantly rewards the player but doesn't blaze new trails or do anything unexpected. Perhaps it's too harsh to say this entry plays its safe, but with a new generation comes heightened expectations and although Horizon 5 passes most of them with flying colours because it surely looks and plays fabulously and keeps you putting the pedal to the metal for hours and hours on end, it's in need of a grander evolution. All told Horizon 5 is a true showpiece and the best open-world racing game there is, but it could have done with being more audacious.
8.00
It may well be more of the same, but Mexico beckons, ravishing the eye and devouring up the miles.