NA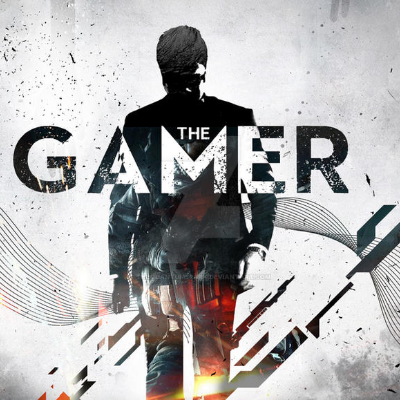 9.00
Played on an Xbox Series X.
Great graphics and artistic design. Beautiful and rich environments, dense forests, sandy beaches, valleys with running rivers, swamps riddled with crocodiles, poor villages and mountainous camps. This game has it all and looks great at every moment, at every sunrise or sunset, at every sunny day or stormy night .
Fantastic music and sound effects. The soundtrack of the game is absolutely amazing. Even though i am from Europe and do not listen much of Latin music, i must say that it is absolutely amazing. It really "clicks" with the game and creates great mood. I found myself driving all the time so i could listen to the songs from the radio and when i found a radio somewhere at a random spot i would pause to listen for a while. Sometimes even in combat......Awesome!!!
Bug - free gaming....no, really. I can't believe that this is a Ubisoft Game .More than 70 hours of gaming and didn't encounter game breaking bugs or glitches. Weeell i did find some minor ones, but there where more amusing than anything else.
Good gunplay, good variety of weapons and great moment to moment fun. Get this... Upgraded my car's bumper to the max so i can have more hitting force. While i was driving uphill a small mountain road i accidentally hit a horse. The horse flew of the road to the crevice below hitting and destroying a passing enemy helicopter. I laughed for 10 minutes straight. That said the game needs a little balancing. Stealth and armor piercing bullets are very powerful.
Oscar winning acting. If there was an Oscar for video game acting, then this is it. Right here. An outstanding Giancarlo Esposito as cold ruthless dictator opposed by a really good fleshed out Danni ( especially the male character )who is surrounded by many colorful character's. Some funny, other serious. Some warm and heartfelt. other cold and calculating. I really enjoyed the story of the game and the way it is unfolded. It is not something new, but then again it does not need to be.
And that right there is the whole resume of the game. This is not something totally new. This is not something that you have not seen or played before, It is after all number 6 of the franchise. Far cry 6 is exactly this. it is another of the Far Cry games. Those games that we love. Those games that we wait for three or some years for the next installment. If you do not then this probably is not for you. If you do not like Far Cry games then this not the one to change your mind, imho. If you grew out of the franchise at some point then this probably is not for you either. THIS IS FAR CRY. But better. But more beautiful. But funnier. but still Far Cry.
Aggregate Gamer Reviews
8.00
Marks a new era for the Far Cry series and delivers more explosive action and adventure than ever before, even as the story fumbles some of its more upsetting plot points.
8.50
Far Cry 6 successfully manages to reinvent the formula into the best version of the series. If you have never touched a Far Cry game, or have been irked by some of the changes since Far Cry 3, this is your entry point. Even better, it is one of the few games that have come out since the launch of PS5 and Xbox Series X to deliver a full AAA experience that doesn't feel rushed or unfinished. Along with the buttery smooth framerate from the Xbox Series X, this feels like one of the first games made with next-gen as a priority.
Far Cry 6 delivers an exciting adventure across a beautiful island. The new weapons and companions add a little more fun to combat for those that prefer to approach problems with guns blazing. The lead villain, Anton Castillo, is one of the most human psychopaths the game has had in its roster of crazy antagonists. Far Cry 6 can sometimes feel like a cut and paste of Far Cry 5 but the experience is still a well-polished barrel of fun.