Xbox Series X
Dungeons & Dragons: Dark Alliance
NA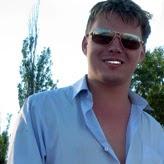 10.00
Nice d&d souls like..
No micro transactions
Good complain.
Just finished on 1-3 difficult compain.
Good in game pass
Aggregate Gamer Reviews
8.00
Overall, Dungeons & Dragon: Dark Alliance is a fantastic example of a third-person action RPG, offering a great amount of story and lore through varying missions. With only a few minor setbacks aside, I'd have no problem saying that Tuque Games has brought my Drizzt Do'Urden and companions fantasies to life in all of the best ways.
6.00
I wanted to have fun with Dark Alliance's breezy adventures through a familiar fantasy world, but too many elements left me disappointed, and even the flashing weapons wielded by the Companions of the Hall weren't enough to blind me to what was missing.
4.00
I badly wanted Dungeons & Dragons: Dark Alliance to be an awesome co-op version of the pencil-and-paper tabletop RPGs I've loved for decades, but it just isn't. It's a bland, boring trek through repetitive encounters that's filled with bugs and annoying design choices, and though it allows you to play alone you absolutely should not do that because it's an imbalanced nightmare.