Xbox Series X
Bright Memory
NA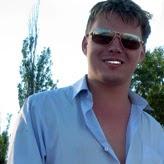 9.60
Like this tech demo game)
Aggregate Gamer Reviews
5.50
Bright Memory shows us that Bright Memory: Infinite could potentially be an amazing game, with some great visuals and solid gameplay. Unfortunately, beyond being nothing more than an appetizer, it's hard to recommend this release. If you're an FPS fan itching for something to play on your Xbox Series X/S, then this could satisfy you for an afternoon. Otherwise, I would just wait until Bright Memory: Infinite releases.
5.00
There's a kernel of a genuinely good game in here, and if FYQD Studio can sort out the many, many issues plaguing this test drive, they could land on something special. I just hope, above all else, that Infinite explains what that damn Dark Souls bornfire was doing in here. That's a mystery for the ages.
4.00
Overall, there was so much inherently wrong with my experience with Bright Memory that could have been easily fixed or improved with more time in the oven. From unsatisfying, shallow combat to limiting and dull level design, there are a million little things wrong with the game that end up weighing it down, resulting in something I can't recommend in good conscience unless someone's looking to revisit a bygone era of first-person shooters.