Xbox Series X
Bright Memory
NA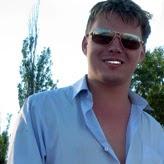 9.60
Like this tech demo game)
Aggregate Gamer Reviews
5.00
There's a kernel of a genuinely good game in here, and if FYQD Studio can sort out the many, many issues plaguing this test drive, they could land on something special. I just hope, above all else, that Infinite explains what that damn Dark Souls bornfire was doing in here. That's a mystery for the ages.
7.00
Bright Memory has the potential to be great once Infinite arrives, but for now, it gets a very light recommendation with some provisos. It's not technically impressive even as a Series X launch title, but Bright Memory is worth pursuing either way if you grew up on classic action romps.
6.80
The combat is fast and satisfying, and the extra powers can make the whole presentation look like Doom X Crysis on some kind of strong drugs. That it is so short, the character models look decidedly 00's arcade era, and some bug and glitches rear their heads means it's not the must play new title it could have been though. Here's hoping the full fat Bright Memory: Infinite can use this test bed to launch a truly kick ass, next-gen shooter.