Xbox Series X
Assassin's Creed Valhalla
NA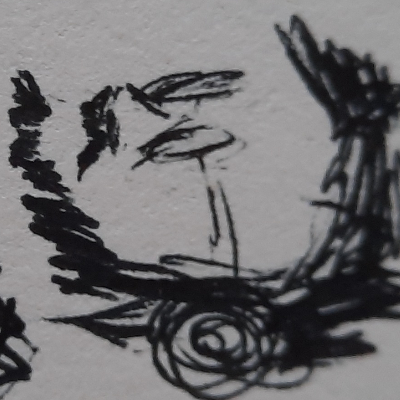 5.00
Played it when came out
Not really enjoyed it , great world design and graphics but end here , story is slow and not really memorable... for the gameplay its same than origins and the greek one... lossing a lot of personalisation, no gear to loot or different outfit appart 15ish
While the game might have missions, side missions, random quests and places to explore, sometimes I just felt thinking to myself "right now what shall I do" the game just did not flow like the other assassins creed games. While this made it easier to come back to the game after having a few days or weeks off it, the story just wasn't gripping enough. As the story went along I felt that the missions became repetitive along with the enemies skill ratings becoming irrelevant. I loved visiting different locations and exploring the land along with the freedom to roam, travelling England. Most of the characters where excellent to engage with, but Eivor as the female character felt underwhelming to play as! The lack of emotion just made it difficult to enjoy playing as Eivor, especially compared to the previous games in the series where the characters had big personalities, Eivor just felt bland. Finally what I did dislike was the same monotonous style enemies you had to fight throughout, this just made the game a bit too linear, whereas Assassins creed games are well known for a fluid gameplay. However having said that I played 120 hours to complete it, I would consider the DLC but as someone avid against campaign DLC as feel it's just a way to milk a franchise, i passed the option but may actually consider this one to travel to Ireland!
8.40
The best graphics on the series x breathtaking graphics but there are bugs
Aggregate Gamer Reviews
9.20
Assassin's Creed Valhalla does require a great deal of dedication to obtain the best gear and experience the best stories but it's all worth it. This is a Viking adventure that burns slowly and benefits for it. Assassin's Creed Valhalla is exactly what this franchise needed and takes vast leaps forward for this franchise.
9.00
Assassin's Creed Valhalla sees the long-running franchise at an absolute high point. A much tighter, more refined and narrative-focused experience, it learns lessons from other recent open world efforts, removing much of the series' tedious open-world busywork and channelling its players through a genuinely excellent and intriguing adventure.
9.00
A saga for the ages, Assassin's Creed Valhalla is a breathtaking journey of discovery that has a cold charm to it. It is both serious and ludicrous in equal measure, an RPG that has added more than it has removed from its core experience while delivering a game that feels familiar and completely new at the same time. Skal!