Xbox One
Wolfenstein: The New Order
Gamer Reviews
2154 Reviews
8.56
NA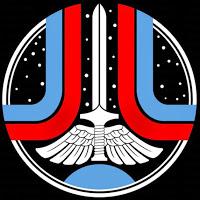 8.20
Well realized and executed first-person action, set in a shockingly brutal, bleak, and bloody alternative history. A fun story, great feeling gameplay, and bombastic set pieces make this "Wolfenstein" a keeper.
Aggregate Gamer Reviews
7.40
Overall, Wolfenstein: The New Order isn't exactly the best FPS on the market. Its mechanics are shallow, its gunplay is simple, and its story is something out of World War II obsessive's wet dream. However, the things it gets right it does really well. ...Overall, Wolfenstein: The New Order isn't a must own title, but if you need an FPS to hold you over until Call of Duty: House of Cards Starring Kevin Spacey Edition, you could do a lot worse.
8.00
Wolfenstein: The New Order is a positive step forward for the series after the last dud. Machine Games presents a competent shooter with more polish and a better array of characters, but ultimately the game feels more comfortable recompiling established conventions than it does striving for innovation.