Gamer Reviews
8674 Reviews
8.11
NA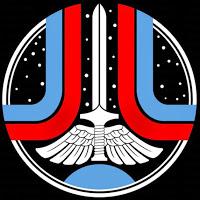 7.50
Crunchy and frenetic giant robot action. It's like "Call of Duty" dialed to 11 ... if you're into that sort of thing.
Aggregate Gamer Reviews
8.00
No game can live up to the level of hype foisted on Titanfall, but few games can be this hyped and still satisfy the end user. Respawn Entertainment most certainly satisfies, providing a solid shooter with a laudable amount of unique extras draped over a durable and familiar framework.
9.00
Titanfall is the rare game that feels like it came out on top of the few compromises Respawn has had to make. Sliding the spectacle and holy shit moments of an epic campaign among bold, fast multiplayer that steals unlikely elements, Respawn has made them shine like they belonged there all along. Titanfall may not mark the same kind of sea change that Modern Warfare started but the pieces are all there in a game that delivers on its potential as the next big thing.