Xbox One
Streets of Rage 4
Gamer Reviews
5641 Reviews
7.69
NA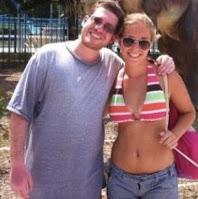 9.00
Awesome Fun Especially Playing as Shiva
Aggregate Gamer Reviews
9.00
Streets of Rage 4 is an incredible love letter to an already beloved franchise. With a large variety of stages and an incredible amount of unlockables, this game will keep you entertained for weeks.
7.00
Streets of Rage 4 delivers the greatest hits of the classic series and is at its best when played with at least one friend. If the primary focus was delivering a traditional Streets of Rage experience with a modern coat of paint, it absolutely succeeds. But while it layers on a few new and interesting mechanics, it's still a very conservative update to the quarter-century-old format that feels like a slave to the past.
8.80
Dread Nautical is, overall, a strong effort from a studio that once only operated in the virtual pinball space. As one of the first ventures outside of that niche, Dread Nautical proves Zen Studios has potential beyond the flippers. The game comes on the heels of two giants in the tactics genre, and while it may not be your first pick for some grid-based combat, it's certainly worth adding to your queue.