Xbox One
Star Wars: Battlefront
Gamer Reviews
4277 Reviews
7.43
NA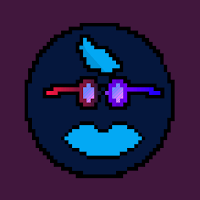 7.30
Just get BF2 instead at this point, no story which did not disappoint me but the unbalanced soldier level up and equipment system did.
Aggregate Gamer Reviews
7.00
DICE has absolutely knocked the presentation out of the park, making you feel like you're smack dab in the middle of your favorite action scenes from the classic Star Wars film trilogy. For many Star Wars enthusiasts, that's going to be more than enough to justify the price of admission. For everyone else, however, a limited amount of content and a few missteps will potentially diminish long-term appeal. This is a strong return for the Battlefront moniker, but there's much room for improvement.
6.80
When all is said and done, Star Wars: Battlefront is a game that provides some much needed Star Wars nostalgia on the cusp of the franchise's latest theatrical release. Unfortunately that's all this game provides, with the exception of a few high points in the beautiful visuals and the Walker Assault multiplayer offering. Ultimately, it doesn't capitalize on the phenomenal infrastructure DICE created – weapons, vehicles, planets, landscapes, and the resurrection of everyone's favorite cast of characters is all lost without any sense of direction.
8.20
Star Wars: Battlefront is fun. It's a great Star Wars game. What I can't tell you right now, however, is if it has any longevity. Right now, the lack of map variety could mean that you get sick of the game faster than you would otherwise, and EA dividing the community in the future with paid DLC planets may not help the problem.