Xbox One
Sherlock Holmes: The Devil's Daughter
7.00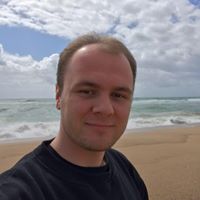 7.00
I will say while this is a good game with an interseting story and some pretty great mysteries to solve I don't see any chance that I will ever play this game again.
If you are not a mystery adventure fan than you could get bored with this game despite the great story. 7.00
Overall, not a bad game. I don't think it would be on anybody's playlist (wasn't on mine); this is the kind of game that you would play to get a breather from "that" game that you're really into or that you pre-ordered.
The cases are interesting, they will make you want to finish the game or simply stop because of how repetitive it is. The mechanics aren't great, you'll often want to do something that simply can't be done. It runs well (not smooth) enough to enjoy it. Should you buy it?, only if it's around $5, not because it's terrible but because there are just way better games than this.
Aggregate Gamer Reviews
6.75
The abrupt endings, forced action sequences, and extensive load times mar an otherwise fun adventure game. The topnotch writing, and fascinating hook of Holmes struggling with a real issue are buried beneath these problems. I enjoyed being a super sleuth, and adored just how intimate the deductive process is, but found myself getting pulled out of the thrill of the hunt by the gameplay diversions.
6.00
It doesn't help any that Devil's Daughter also offers less game for more money. It's a shame, because the story here is enjoyable and the ending has some legitimately tense moments, but almost everything about it feels like it could have, and should have, been better.
A better presented package overall, Sherlock Holmes: The Devil's Daughter is a small step forward for the series, but still in serious need of polish and a greater level of cohesion between its disparate parts. Fewer mini-games and more sleuthing would have been preferable and played to the game's strengths. As it is, The Devil's Daughter is a solid Sherlock yarn, but one that falls well short of greatness.