Xbox One
Saints Row IV: Re-Elected
Gamer Reviews
6269 Reviews
8.59
NA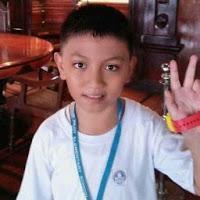 10.00
i watched all antagonist deaths
Aggregate Gamer Reviews
7.60
But sadly, this update wasn't really much of an update, other than the fact that you can now play this game on the PS4 and Xbox One. The graphics feel last-gen, the addition of voice commands doesn't really even warrant mentioning, and overall it still felt like I was playing the exact same game from the last gen systems. So if you still have your PS3 or XB360, keep playing SRIV on those systems. It's just not worth the price of buying it again just to play the same game on your PS4 or Xbox One.
Saints Row IV: Re-Elected serves as a marvelous starting point for newcomers to the franchise, while at the same time being the next great step forward for fans of the series. Taking a cluster of very different ingredients and mixing them into one pot turned out magnificently, with the inclusion of superpowers jumping the series to new heights. The remaster itself pales in comparison to other recent ports like GTA V, so it can be kind of hard to recommend for those that already own the game on last-gen consoles.
8.00
To sum up, if you've played Saints Row IV before, then bear in mind that the punchlines don't hit home with the same impact the second time around, and there's less reasons to jump back in for the long haul. However, if you've yet to sample the delights of SRIV, absolutely go out and buy Re-Elected today: it's the definitive version of a really entertaining open-world game, and there's plenty of content here to keep you engaged for many, many hours.