Xbox One
Rise of the Tomb Raider
Gamer Reviews
2785 Reviews
9.02
7.62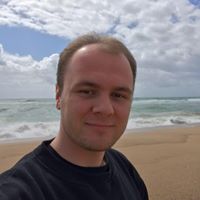 8.50
Rise is a good sequel to another really great third person action adventure game.
Its gameplay and combat system is really intriguing and the weapon system is still as great as it was in the previous game.
But I feel that the story wasn't as good and honestly the main bad guys felt a bit cliche for my liking.
5.90
Controls are weird, story is bland.
Don't recommend.

7.30
This game is definitely an improvement on the first. It takes the shortcomings the first game had and turns them around into something good while also taking the great stuff and making them even better. Although there isn't much to the story or the development of Lara as a character, it still managed to give me a good time.
Aggregate Gamer Reviews
8.50
While the story and extras may not impress, the gameplay in Rise of the Tomb Raider holds up through a long and varied adventure. There are lots of tools to play with and utterly jaw-dropping locations to see, fleshed out with great level design. Rise of the Tomb Raider is right on par with the last game, so if you enjoyed Lara's previous excursion, there's plenty to look forward to here.
8.00
Despite the feelings of deja vu sprinkled throughout the 10-12 hour campaign and the flawed crafting system, Rise of the Tomb Raider is still a hell of a roller coaster ride, featuring fantastic gunplay, exceedingly clever puzzles, and a breathtaking world to explore. It may not rise above its 2013 predecessor, but it certainly meets it in the upper echelon of the third person shooter genre.
9.30
Rise of the Tomb Raider raises the bar set by Lara's last outing with a rollicking adventure story, strong villains, gorgeous vistas, and smart puzzles – go off the main path to find the best stuff in dastardly optional tombs. Though the mandatory combat doesn't distinguish itself with challenging enemies unless you crank up the difficulty, Lara's newfound versatility on the battlefield makes fighting a lot more fun.