Xbox One
Rise of the Tomb Raider
Gamer Reviews
2794 Reviews
9.02
NA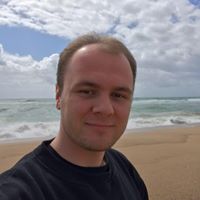 8.50
Rise is a good sequel to another really great third person action adventure game.
Its gameplay and combat system is really intriguing and the weapon system is still as great as it was in the previous game.
But I feel that the story wasn't as good and honestly the main bad guys felt a bit cliche for my liking.
5.90
Controls are weird, story is bland.
Don't recommend.

7.30
This game is definitely an improvement on the first. It takes the shortcomings the first game had and turns them around into something good while also taking the great stuff and making them even better. Although there isn't much to the story or the development of Lara as a character, it still managed to give me a good time.
Aggregate Gamer Reviews
8.50
Crystal Dynamics has taken the best aspects of Tomb Raider and maintained their quality while also adding a new and interesting story into the mix. Rise has a great variety of different weapons, equipment and skills, and the way you play the game will change as you grow. One of the big problems is the lack of replayability after completing the campaign. Unless you have a deep need for more gameplay, the Expeditions mode will be fun for a couple of rounds and then you probably won't look back.
8.50
While the story and extras may not impress, the gameplay in Rise of the Tomb Raider holds up through a long and varied adventure. There are lots of tools to play with and utterly jaw-dropping locations to see, fleshed out with great level design. Rise of the Tomb Raider is right on par with the last game, so if you enjoyed Lara's previous excursion, there's plenty to look forward to here.
Rise of the Tomb Raider had a lot to live up to after a well received reboot, but there is no mountain that Lara Croft cannot climb. The gameplay is more balanced and dynamic than ever, making this mixture of combat, exploration and progression a compelling experience. Behind the depth of Lara's character and the emotionally charged story, Rise of the Tomb Raider is the series at its very best.