Gamer Reviews
1664 Reviews
9.48
NA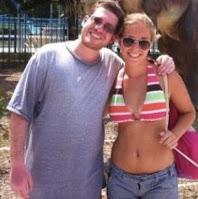 10.00
The Greatest RE Game Ever Made. 2 Campaigns as Leon And Claire with their Own Weapons. Leon Gets the W-870 ShotGun, Lightning ⚡️ Hawk Magnum, Chemical Flame 🔥 Thrower; Claire Gets the Gm76 Grenade Launcher, MQ-11 Sub Machine Gun, Spark Shot Electric Charge; MR X The Tryant Stalks you for most of the Game and the best thing to do is to move quietly with shooting off your guns that would draw him towards you. During Leon Campaign only you get to have an Epic ShowDown Against Mr.X Who's Kryptonite is Rocket Lanchers. Rookie 1st Day Cop Leon Investigates Racoon City with the Virus outbreak that's turning everyone that's infected into Zombies it's up to Leon and Claire who have more Experience than Leon to Recuse any Survival and Find the G-Virus and Find a Cure to Save Humanity
Aggregate Gamer Reviews
6.50
Resident Evil Zero felt like a dated game in 2002, and an additional 14 years hasn't exactly helped the game feel fresh. While the modern controls are a nice addition, they're not nearly enough to make this a great game anymore. That said, it's still the best way to play Resident Evil Zero by a mile. It won't blow anyone away, but Capcom has done a serviceable job with this HD remaster.
10.0
Put simply, this re-imagining of Resident Evil 2 is everything a Resident Evil fan could ask for, taking the series back to its roots without feeling old. It is single-player survival horror at its finest, and quite possibly the best Resident Evil game ever made.
8.50
Resident Evil 2 is a polished, respectful remake of a survival horror classic that probably would have benefitted from a slightly more daring approach. Hints of a braver revamp are sprinkled throughout, but it doesn't take the risks necessary to join the canon of truly great video game remakes. Make no mistake though, if you loved the original Resident Evil 2, you'll likely love the remake, and new players who can tolerate a few old-school quirks ought to have a gruesome good time as well.