Xbox One
Remnant: From the Ashes
Gamer Reviews
3684 Reviews
7.98
NA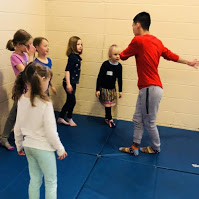 8.00
Not gonna lie. I was a bit intimidated at first, seeing how I was never really good with the Souls game system of timing your dodges and attacks in order to take down heavy hitting monsters and even heavier hitters when it came to boss fights. I jumped into this game with absolutely no clue or idea as to what I was getting myself into, but I ended up loving it! It's grind-oriented, you can back travel to older locations and the dungeons spawn differently based on how you're approaching the story itself. Sure, it's a little bland, but I love how this Indie title took a very brave approach to the Souls series and made a post-apocalyptic version of the Souls title. 8/10. Better to play with a team than to go at it alone.
Aggregate Gamer Reviews
8.50
Remnant: From the Ashes is far from a perfect game, and there are some glaring aspects that really put a damper on the title. That said, by the end of it all, you're still left with an incredibly solid third-person shooter mixed with challenging elements, all meshed incredibly well together for a passion project that oozes potential. Whether you're wandering the realms solo or with some friends, Remnant offers a thoroughly engaging experience that proves its developer's chops in making a solid action RPG title.
7.00
There's a lot to like about Remnant: From the Ashes. Its character and world design is mostly excellent, and it's really atmospheric when played alone. Its core mechanics work well, too. But additional polish and tweaks are needed to really make it great. And maybe more items. As a base to be built on, Remnant: From the Ashes has a lot of promise. In a year from now, I can imagine it being truly excellent. Hopefully Gunfire Games can make that happen.
8.00
Fans of shooters and challenging games will have a lot of fun here. Sure, the boss fights can get a bit annoying with the minions, the randomly generated areas can get repetitive, and the co-op, while it works well, isn't perfect, but the world, the action, and the feel of Remnant is really what makes it a great playing game and one I think everyone should give a shot, especially at the price point it is at.