Xbox One
Red Dead Redemption 2
Gamer Reviews
3556 Reviews
9.31
NA
1.00
I didn't find the control over your weapon to be very accurate and if I wanted to go out and explore then the game prevented me by killing my horse and then me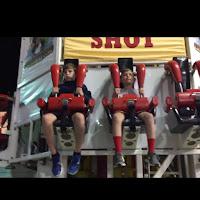 10.00
What can I say it's a great game. Real men Cry from it.
10.00
greatest game of all time, enough said.
10.0
Red Dead Redemption 2 stands shoulder-to-shoulder with Grand Theft Auto V as one of the greatest games of the modern age. It's a gorgeous depiction of an ugly period that's patient, polished, and a huge amount of fun to play, and it's combined with Rockstar's best storytelling to date. Even after finishing the lengthy story I can't wait to go back and play more. This is a game of rare quality; a meticulously polished open world ode to the outlaw era.
10.0
Red Dead Redemption 2 isn't just a great game. It's a game that sets an impossibly high new bar for how open-worlds can be handled. Its depiction of late 19th-century America feels both historically accurate yet abundantly open-ended, slow-paced and yet alive, grim and yet majestic. It makes the original Red Dead Redemption feel like a warm-up, the doodles on the page before the real thing has come to life.
10.0
Just how good is Red Dead Redemption 2? Over the past few years, I'd argue the only games that deserve to be considered at this same ultra elite level are GTA 5, Metal Gear Solid 5, and The Witcher 3. This is a stone cold 5/5 classic that combines brilliant writing – Rockstar's Houser brothers deliver another affecting, scythe-sharp script – amazing tech, and one of the most boldly structured plots to ever grace a triple-A title.