Xbox One
Red Dead Redemption 2
Gamer Reviews
3544 Reviews
9.29
NA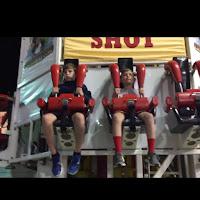 10.00
What can I say it's a great game. Real men Cry from it.
10.00
greatest game of all time, enough said.
10.00
I personally think this game has the best ever story the mission are so challenging and I have cryed more than once if my favourite character dying
10.0
Red Dead Redemption 2 stands shoulder-to-shoulder with Grand Theft Auto V as one of the greatest games of the modern age. It's a gorgeous depiction of an ugly period that's patient, polished, and a huge amount of fun to play, and it's combined with Rockstar's best storytelling to date. Even after finishing the lengthy story I can't wait to go back and play more. This is a game of rare quality; a meticulously polished open world ode to the outlaw era.
10.0
Red Dead Redemption 2 is a breathtaking game that exhibits quality of the highest calibre in almost everything it does. To call it not only one of the best games this generation, but simply one of the greatest games ever made, wouldn't be an exaggeration in the slightest. It demonstrates how to tell an engrossing, tightly written, and masterfully paced story in a rich, dense, and unbelievably immersive world, and paves the way for other games in the future to follow suit.
Red Dead Redemption 2 is a fantastic experience despite some gameplay struggles that take some time to get use to. The impactful story may take time to kick in and can have a couple areas that hiccup due to pacing, but it's all worth the ride getting to know and understand the Van der Linde gang. The visuals, sound design, voice acting, and general moment to moment gameplay is amazing and shouldn't be missed. If you ever want to role play a cowboy outlaw, then there is no game better than Red Dead Redemption 2.