Gamer Reviews
14874 Reviews
8.62
NA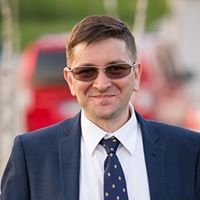 10.00
Aggregate Gamer Reviews
9.00
It's great to see Ubisoft continue giving love to Rayman Legends in 2014, showing their commitment to the titular armless protagonist. While the game may not benefit substantially from its jump to next-gen, it looks just about as stunning as possible thanks to uncompressed textures, buttery smooth framerate and almost non-existent loading times. ...For those who haven't experienced the game and don't have one of those consoles, however, Rayman Legends is a worthy purchase on Xbox One.
9.00
Rayman Legends is easily one of the most feature-rich platformers you'll likely see, rife with accessibility and challenge in equal measure. By a few hours in, you'll have exhausted every synonym you know for "pretty." A few stages after that, "fun." And by the end, just one word will accurately describe the whole experience: "fantastic."
Rayman Legends on the next-gen consoles is certainly something worth picking up if you've yet to grab the game at all (shame on you) but it's not much of an upgrade if you've already been the good little gamer you are and experienced Rayman's legendary adventure.