Gamer Reviews
63249 Reviews
8.39
NA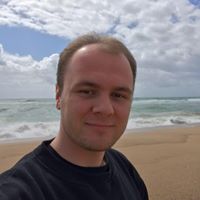 8.00
Quantum Break is a good game with it's awesome gameplay with time powers and gunfights in third person but despite that it's not a game that I have any desire to play again mostly because of the story and how it's presented like a tv show, I just think that that was bad.
Aggregate Gamer Reviews
8.50
Remedy's keen understanding of how to make an action title shines through, and it's every bit a game that has been lovingly crafted for years. Quantum Break won't at all times feel like a game, as the player spends a fair chunk of time relegated to spectator. But, no matter which side Quantum Break is showing, it's always going to be a spectacular one.
7.60
If you're more interested in skipping to the action, you'll likely be disappointed with the remedial difficulty and generic shooter structure. The game promotes using extraordinary time manipulating powers to defeat enemies and solve puzzles, but fails to provide a creative challenge to make them exciting beyond their visual panache. Quantum Break sacrifices gameplay for story, but it is definitely a page-turner.
7.00
The elements of a fantastic and creative action game are all present and correct, and at times Quantum Break is indeed both of those things. But unfortunately its various disparate parts tend to get in each other's way, leading to a needlessly complicated presentation that inhibits anything from shining as brightly as it should.