Xbox One
Need for Speed Heat
8.20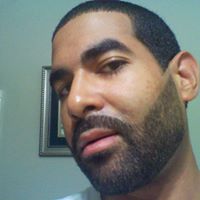 8.80
Best arcade racing game of this gen by far👍
Aggregate Gamer Reviews
6.00
Need for Speed Heat ditching its predecessor's heavy-handed microtransactions and live-service nonsense is commendable, but in most other ways, this is actually a step back for the series. The game provides some solid arcade thrills, but a limited map, so-so visuals, slapdash action, and irritating cops weigh the experience down. If you're desperate for a new open-world racer, Need for Speed Heat may be worth a spin, but most will want to wait until this one hits the used car lot.
7.00
Need for Speed: Heat is a sign that the series may try to unlap itself. Other racing series, like Forza, have pulled into the lead. While this installment isn't the most innovative, that isn't what Need for Speed needs right now. It needs to build up a solid foundation again, so it can get itself into a good position to ride the slipstream behind other titles, ready itself, then overtake it to possibly come out on top. There are some strong elements here, and the balance between day and night activities can provide a good loop.
8.00
While Need for Speed Heat feels a little more like a mosaic of existing concepts rather than something especially trendsetting, Ghost has certainly scraped these ideas from some of the most-loved games in the now 25-year-old series. Heat doesn't always sizzle but it's definitely much hotter than I'd expected. This is easily the most impressive Need for Speed game in many years.