NA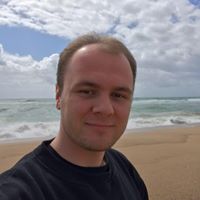 7.00
Mafia 3 is a ok game really but except for the story, which is great by the way, nothing about the rest of the game really sticks out as being interesting. You can only hold 2 guns and you have to repeatedly do the same thing mission after mission which quickly becomes boring.
And the fact that you have to drive the car so long doesn't help the game either. I don't plan on playing this game anytime soon and I would rather watch the story arc on youtube.
Aggregate Gamer Reviews
7.50
Mafia 3's strong characters and confident storytelling kept me engaged, even if the gameplay rarely delivered anything but bog-standard and repetitive open-world action. That's a bummer, because Lincoln is an incredible protagonist and New Bordeaux is a fantastic setting thematically, and it would've been great to see them put to better use.
7.50
The story of Lincoln Clay is a memorable epic tale of revenge. But Mafia III is flawed because of its failure to deliver the basic fun gameplay of an open world, based on the quality bar set by titles like Red Dead Redemption and Grand Theft Auto V from sister company Rockstar Games at Take-Two Interactive. You have to forgive a lot in order to appreciate the movie-quality story.
6.75
Mafia III is a missed opportunity to put an important time in American history in the spotlight, and ends up being one of the most lifeless and one-note open-world experiences I've come across. You can see the potential for a great game here, but it sticks to safe and simple gameplay and storytelling conventions, and ends up being a bloody bore.