Xbox One
Lovers in a Dangerous Spacetime
Gamer Reviews
2304 Reviews
8.38
NA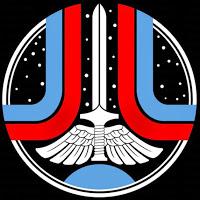 7.70
Unique and memorable co-op action. A great choice while still offering a solid challenge.
Aggregate Gamer Reviews
10.0
Lovers in a Dangerous Spacetime reminds me why I love video games, because it provides a unique and colorful journey to get totally immersed in that can be enjoyed with a loved one. Probably the most original game I've played to completion in the past five years, and worthy every penny of its asking price. If you've got a loved one to play with, do yourselves a favor and play this game as soon as possible, you won't regret a your lovely journey through space.
6.00
Lovers in a Dangerous Spacetime tried for a bold experiment with its control scheme, and though this sets it apart from other similar games, it's ultimately an experiment that needs to go back to the drawing board.
8.00
Lovers in a Dangerous Spacetime is hard, but in an intense way that makes you fear death with sweaty palms. It's not frustrating – it's a well-balanced challenge. Running from one end of the ship to the other to get that final shot in against the boss while your partner valiantly rotates the shield to block the incoming space icicles is intense, rewarding, and delivers a true sense of cooperative teamwork.