Xbox One
Hyper Light Drifter
Gamer Reviews
1563 Reviews
8.95
NA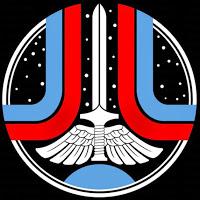 9.00
One of the more evocative, stylish, and memorable adventure games of the generation. The combat and exploration feels great; the art style is striking and unique; and the storytelling, while obtuse and weird, leave an impression. An essential experience.
Aggregate Gamer Reviews
While the difficulty and lack of hand holding might hold it back for some, Hyper Light Drifter is an alluring and contemplative 2D Zelda-esque experience. It's so easy to get lost in this world and stumble upon new paths and items to make your exploration justified. Putting in the time to learn the intricacies of this mysterious game is worthwhile because when Hyper Light Drifter all comes together, it's poetic and brilliant.
6.00
To sum things up then, it's obvious that there's a gem of a game hidden under Hyper Light Drifter's harsh exterior that no doubt some players will cherish, but for most it'll just be a soul-crushing experience that will suck them in before chewing them up and spitting them out, repeatedly.
8.50
Hyper Light Drifter is a sensory overload from a visual and audio standpoint. Add in the sublime gameplay, and even with its high difficulty and lack of direction at times and players are still left with a very satisfying game. No matter how many times I got lost or how long it took to progress forward, I always found myself enjoying my time in Hyper Light Drifter's world.