Xbox One
Hyper Light Drifter
Gamer Reviews
1563 Reviews
8.99
NA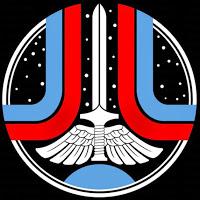 9.00
One of the more evocative, stylish, and memorable adventure games of the generation. The combat and exploration feels great; the art style is striking and unique; and the storytelling, while obtuse and weird, leave an impression. An essential experience.
Aggregate Gamer Reviews
8.50
Hyper Light Drifter is a sensory overload from a visual and audio standpoint. Add in the sublime gameplay, and even with its high difficulty and lack of direction at times and players are still left with a very satisfying game. No matter how many times I got lost or how long it took to progress forward, I always found myself enjoying my time in Hyper Light Drifter's world.
6.00
To sum things up then, it's obvious that there's a gem of a game hidden under Hyper Light Drifter's harsh exterior that no doubt some players will cherish, but for most it'll just be a soul-crushing experience that will suck them in before chewing them up and spitting them out, repeatedly.
8.00
Hay viajes que merece la pena vivir y el que propone Hyper Light Drifter es uno de ellos. Por muy frustrante que se vuelva en ocasiones su acción, o por difícil que resulte superar algunos de sus desafíos. Algo tiene esta aventura de estilo retro que te anima a seguir adelante; a continuar explorando con pasión los rincones de ese enigmático mundo post apocalíptico en el que, por desgracia, resulta tan fácil perderse.
8.70
Spielerisch spannend und erzählerisch geheimnisvoll: Hyper Light Drifter ist auch auf Konsolen ein zauberhaftes Abenteuer in kunstvoller Kulisse! Spielemacher und Grafiker Alex Preston erklärt seine Pixelkunst nicht zum Selbstzweck, sondern beschreibt mit seinen Zeichnungen die große Geschichte einer faszinierenden Welt.
9.00
Sejujurnya saya tidak berani memberikan rating untuk game ini karena saya rasa, terlepas dari grafis ataupun gameplay, ada begitu banyak hal yang akan ditanggapi dengan cara yang berbeda oleh setiap orang. Bagaimanapun tanggapanmu terhadapnya, Hyper Light Drifter merupakan suatu perjalanan yang wajib dicoba.