Xbox One
Guacamelee! Super Turbo Championship Edition
Gamer Reviews
12028 Reviews
7.80
NA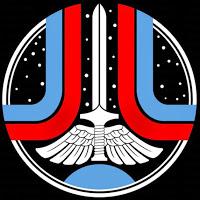 8.20
First-rate Metroidvania action adventure, with a unique visual style and ascetic. Very flavorful, very polished. Lots of fun.
Aggregate Gamer Reviews
9.00
Guacamelee is a fusion of intense platforming and beat-em-up combat, framed in Metroidvania conventions and topped off with a memorable cast, distinct setting, a stellar soundtrack, and zesty humor. These ingredients combine to make for a flavor that's genuinely fresh and incredibly satisfying. If you've had a taste of this delicious entre before and are wondering whether Super Turbo Charged Edition spices things up enough to warrant seconds, the answer is yes.
9.10
Guacamelee! Super Turbo Championship Edition isn't a vapid rebranding or a blatant cash-in, but a welcome infusion of the original game with new areas, monsters, and bundled-in DLC. I'd definitely recommend it even to those that already experienced it on PlayStation 3, PlayStation Vita, or PC. Guacamelee! was one of last year's finest games, and now it's one of PlayStation 4's, Xbox One's, Xbox 360's, and Wii U's best, too.
8.50
You'll find yourself performing uppercuts instead of dashing till you get the hang of some quirky and cramped choice of control layout. So whether you're a newbie or an old-hand, Guacamelee Super Turbo Championship Edition is well worth the download. It might be a slow month for brand new games, but it's a great month for good games and this just proves it.