Xbox One
Grand Theft Auto V
Gamer Reviews
8635 Reviews
8.68
8.84
10.00
when i first got on GTA 5 it was cool and all. Then that's when i had herd about GTA 5 Online then i was like i have to play it. I made my person and all. Now i have mad over 100,000,000 dollars on there
PS: Might even make a Youtube channel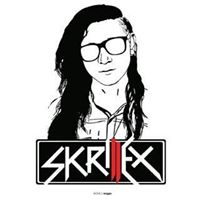 7.70
Agak susah buat namatin tapi ga bosenin buat free roam berjamjam
Aggregate Gamer Reviews
10.0
For most, Grand Theft Auto V and GTA Online will continue to present the same frustrations in place of freedom. There's no getting around the fact that this open-world game aims to deliver variety, largely does, and yet still steps on a few toes and the sensibilities of responsibly minded Americans. I can't help but love the parody and the ensuing outcry.
9.80
GTA V was a great game last year. Now it's more than just a great game, it's damn near perfect, and I don't say that about many games. The attention to detail Rockstar has put into this new version is above and beyond what we are used to getting and set a new bar for all other developers out there wanting to re-release a great title on next-gen platforms. If you've never played (hell even if you have) GTA V, now's the time to experience all the greatness Rockstar has put into this version.
10.0
Rockstar North has gone above and beyond to transplant Grand Theft Auto V from the Xbox 360 to the Xbox One, and their efforts pay off in a big way. Thanks to a long list of additions and improvements, what was already a genre-defining masterpiece has been lifted to all new heights, proving that such an epic vision feels more at parity with the current wave of hardware than it did with the last. It doesn't matter if it's your first time visiting Los Santos or if you're thinking of booking a return flight, we give GTA V our highest recommendation. This is simply a marvelous game.