Xbox One
Grand Theft Auto V
Gamer Reviews
230505 Reviews
9.01
NA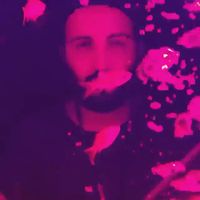 10.00
I need help, it's so addictive, time flies by

10.00
Good Game lots to do on online mode love the Hiests
10.00
when i first got on GTA 5 it was cool and all. Then that's when i had herd about GTA 5 Online then i was like i have to play it. I made my person and all. Now i have mad over 100,000,000 dollars on there
PS: Might even make a Youtube channel
10.0
So, it's GTA 5 (again), but better (again). Throw in out-of-the-box Heist support as part of a stable version of GTA Online and you've got the complete version of the game, and one that - despite its aesthetic and technical achievements - isn't actually that demanding to run.
9.00
Grand Theft Auto 5 is an ambitious game, attempting to meld three very different characters together to tell one encompassing story of survival in what amounts to the worst place in America. That story stumbles, but the open-ended gameplay remains a showpiece for the vast amount of content that can be poured into a virtual world.
10.0
If you missed GTA 5 before, it's absolutely a game that has to be played. Whether it's worth buying a second time is entirely dependent on whether you're interested in replaying the same game again – and only you can answer that. But I'm glad to have had a reason to revisit it, and am happy to find it even more impressive than it was before.