Xbox One
Gears of War: Ultimate Edition
Gamer Reviews
2933 Reviews
8.40
7.30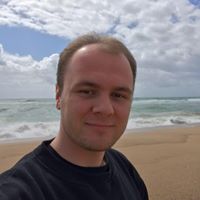 8.50
It was better than the original version on the xbox 360. This updated version offers much of the same gameplay but with some new material that I feel is worth to try even if you have played the original game before.
Aggregate Gamer Reviews
8.50
While Gears' campaign will offer an entertaining (and sometimes frustrating) 5-7 hours of gameplay, most players will get the most out of this remake from its addictive multiplayer.
Ultimate Edition is a stop-gap in the wait for Gears of War 4, but the multiplayer is still so sound after all these years, that you can't help but think a new game in the series could move the needle when it comes to console sales. Two years into the Xbox One's life, Gears of War is still one of Microsoft's best exclusive franchises and Ultimate Edition hammers this point home like a Locust with a Torque Bow.
9.20
Gears of War: Ultimate Edition does little to pervert the gameplay formula of the original, as it is held fervently close to the heart by many a fan of the series. Instead, The Coalition takes the template and heightens its controls and visuals to a level that puts other games fresh off the press to shame. It's the same great game you loved nearly a decade ago, it just looks and feels a whole lot better.