Xbox One
Gears of War: Ultimate Edition
Gamer Reviews
2961 Reviews
8.39
NA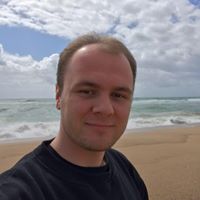 8.50
It was better than the original version on the xbox 360. This updated version offers much of the same gameplay but with some new material that I feel is worth to try even if you have played the original game before.
Aggregate Gamer Reviews
7.00
Is this a lot of bang for your buck? Absolutely, and those who pride themselves on being fans of the series should be excited. However, all this new content doesn't alter the foundation of how the title plays, and in some cases it even exacerbates it. Gears of War set a standard for third-person shooters, but having that in mind, those who attempt to get into it now will quickly realize how far the industry has evolved past it.
9.00
Again, Gears of War is fantastic when it's just unadulterated combat. By today's standards, eight-person multiplayer should seem tiny, but it really doesn't. There's always plenty of fray to be found. Maps are designed in a nice, symmetric way so that everything's balanced. ...Whether the campaign or multiplayer, Gears of War undoubtedly succeeds in constantly entertaining. The Ultimate Edition takes that to a new level through optimized gameplay, smoother controls, and updated visuals. Most importantly, it makes this classic relevant again.
8.00
The Coalition has done this remake right, with attention to detail and an eye toward fan desires. Gameplay feels dated in both campaign and versus, but in many ways that's a testament to the excellence of the original and that it's held up as well as it has. New and old players alike should feel no hesitation about seeing this as the definitive way to play the opening story of the Gears epic. The new edition doesn't remake the cog, but it certainly makes it shiny again