Gamer Reviews
3641 Reviews
8.93
NA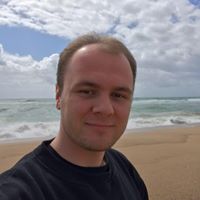 8.00
It was good but nothing new really and the story was kinda boring compared to the previous entries in the series.
Aggregate Gamer Reviews
9.00
All in all then, Gears of War 4 is a triumphant return to form for the series. What's more, it proves that the franchise is more than safe in the hands of The Coalition. A visual spectacle that dials back some of the macho ridiculousness of the original trilogy whilst refining and expanding the gameplay, it's genuinely a game to own an Xbox One for, and with an exceptional range of online adversarial and co-op modes.
9.25
Even with a new studio leading the development charge, Gears of War 4 is a return to form for the series, and is a continual delight, even if it does unnecessarily cling for dear life to the past. The campaign is too familiar at times, but the gameplay is top notch. All multiplayer modes showcase high levels of depth and reasons to come back.
9.00
Gears of War 4 looked at the series' core formula and figured that if it wasn't broken, don't fix it. Most of the additions The Coalition put onto that core simply helped enhance and refine something that was already great. A couple of missteps were made, but this is still a great overall entry in the franchise.