Gamer Reviews
3128 Reviews
9.28
7.67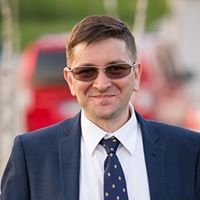 9.50
Aggregate Gamer Reviews
Gears 5 is a beautiful balancing act of new and old, and it manages to offer the franchise's trademark action and gore while telling a compelling story that sets up the future of the series in a big way.
8.00
Gears 5 doesn't reinvent the wheel, but it changes enough to keep its signature style of cover-based shooting from feeling monotonous. Going into this review, I was convinced Gears of War needed to change drastically or risk obsolescence. But the Coalition has found a different way forward, using new mechanics to polish the old, making the whole game shine.
8.80
Gears of War may have initially thrived because it refined and helped revive the third-person cover shooter, but it has survived for a much less obvious reason: it has heart. From Dom's search for his wife Maria in the first two games to the breaking of a bond in Gears of War 3 to the passing of the torch to a new generation of Gears the last time out, this series matters because its characters make you care. Gears 5 is no different, and the consequences from your actions here – along with its welcome gameplay improvements – will affect both this and future games in a way I'm eager to see.