Gamer Reviews
333445 Reviews
9.40
NA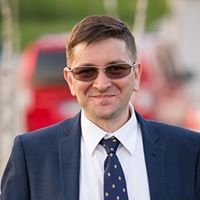 9.50
Aggregate Gamer Reviews
10.0
The Gears 5 campaign delivers everything fans would want from a Gears of War story, with shocking moments, epic set-pieces, and actual character development for a change. Multiplayer and Horde offer compelling experiences that will keep players engaged for the long-term, and the promise of free DLC (like Batista as a playable character, for instance) should ensure that the game has even more legs than past Gears of War titles. After the slightly disappointing Gears of War 4, Gears 5 shows that the series is back with a vengeance, with what is the best Gears of War game yet.
Gears 5 is a beautiful balancing act of new and old, and it manages to offer the franchise's trademark action and gore while telling a compelling story that sets up the future of the series in a big way.
8.00
There's much more ambition and creativity in its storytelling and more competent writing from a mechanical standpoint. Combined with a clean, user-friendly multiplayer suite that even finds time to add brand new ways to play, Gears 5 is a standout even among its own series. It's rough around the edges, but in a good way.