Gamer Reviews
2155 Reviews
9.59
NA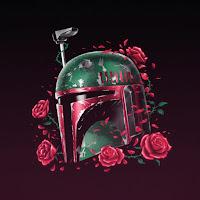 9.90
Darn. What a game. When I heard of Forza Horizon 4 and saw the reviews I was going to play it. And oh was it good. From there on, I was forever hooked on to Horizon. But now, when Horizon 5 released, the hype delivered. The graphics are stunning, so is the performance. There is a huge roster of over 500 cars and you can drive them any way you want. The map and the different biomes are very varied and truly amazing. The content is very high-quality and there are so many things to do, let alone so many types of things to do, that it can sometimes feel overwelming. There is a story, and it is very simple and nothing speciall but still delivers. You can do whatever you want and the game doesn't judge you. The exploration is top-notch and most other things too. The game has one or two problems (most notably the multiplayer). If you own an XBOX series S/X, XBOX one or PC, this game is a must-play.
Aggregate Gamer Reviews
Ultimately, it's hard to fault Forza Horizon 5 at all. Sure, it may not be brimming with exciting innovations, but it's packed to the rafters with the entire franchise's most memorable, compelling content, informed by everything that Playground Games has learned over the last nine years. Forza Horizon is most definitely a jewel in Xbox's crown, and Forza Horizon 5 is quite possibly the shiniest of them all.
9.00
There's no narrative-driven singleplayer campaign as such, no motivations or characters with agendas to strengthen the core player path, no weird gear system, no new modes of transport. This is just more Forza Horizon, slightly tuned to perfection through years of gradual improvement. It is, however, still the pinnacle, and that's more than good enough for me.
9.10
Forza Horizon 5 introduces a larger, more varied map with even more weather effects and interesting challenges. The same enjoyable gameplay hasn't lost its momentum and there's enough to do that will keep you hooked for hours on end.