Gamer Reviews
1416 Reviews
8.65
NA
8.40
Really fun game, unique gameplay. Fun to play something that's happening in the stone age. Overall, I really enjoyed this game.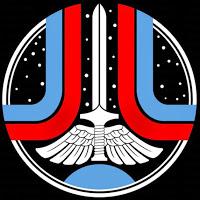 8.00
A barbaric and evocative spectacle, "Primal" is a unique and at times thrilling experience. The core gameplay works surprisingly well, given that you're using stone-age weaponry, and the open world is ... fine, but what really drew me in was the world-building. The prehistoric peoples, trappings, and mysteries were surprisingly compelling. The ability to command wild beasts is totally satisfying, and the story missions well realized. Plus, there's a hill-billy caveman NPC. Great stuff.
Aggregate Gamer Reviews
6.00
In the end the new abilities, like taming animals and riding them, are great additions to the game, but they just aren't enough to save Far Cry Primal from being a fairly average and mindless adventure in a time long forgotten.
6.00
This one is worth your time if you're simply looking for a unique take on the classic sandbox genre. Otherwise, it might not be a bad idea to lay low and wait for a price drop in the future.
8.50
By removing some of the more ostentatious tics from the franchise, Ubisoft has also removed many of the distractions from the beautiful, brutal land it has created for players to explore. This leads to the most immersive world in the Far Cry series, and one that didn't bore for a moment of the hours I spent attempting to tame it.