Gamer Reviews
1408 Reviews
8.63
NA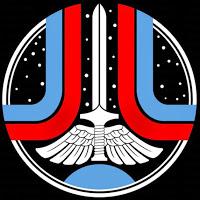 8.00
A barbaric and evocative spectacle, "Primal" is a unique and at times thrilling experience. The core gameplay works surprisingly well, given that you're using stone-age weaponry, and the open world is ... fine, but what really drew me in was the world-building. The prehistoric peoples, trappings, and mysteries were surprisingly compelling. The ability to command wild beasts is totally satisfying, and the story missions well realized. Plus, there's a hill-billy caveman NPC. Great stuff.
Aggregate Gamer Reviews
8.00
These abilities are the embodiment of Primal's strengths. When it uses the Stone Age setting to elevate the combat and reinforce the brutality of nature, it thrives. It fosters a give-and-take relationship with the wilderness, granting you the means to survive, but also the threats you have to overcome. That focus on primitive times can become a hindrance at certain points, with limited tools and repetitive combat, but in the end, Far Cry Primal stays true to its callous setting, fleshing out every layer of the captivating world it creates.
6.00
In the end the new abilities, like taming animals and riding them, are great additions to the game, but they just aren't enough to save Far Cry Primal from being a fairly average and mindless adventure in a time long forgotten.
7.30
Far Cry Primal shows us that gaming still has plenty of interesting worlds to take us to. Its Stone Age setting really is its best quality. Sadly, the series' formula is beginning to feel familiar and, frankly, a little dull. The first-person combat is tedious, and I think I've cleared out enough enemy camps for one lifetime.