Gamer Reviews
6744 Reviews
8.46
7.90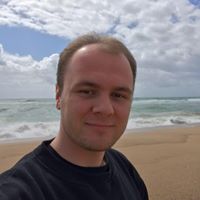 6.00
I don't regrett playing Fallout 4 but I will never play this game again.
The weapons are mostly bad, the story is boring and I did not enjoy having to build those houses at all.
Overall the gameplay and the area itself was so forgettable and just not that interesting.
As a Fallout game I would say that its ok but not good and unless you are big fan of the franchise than I can't recommand that you try this game.
Excellent gameplay and visual on XBOX ONE X!
Aggregate Gamer Reviews
6.00
The occasionally extreme performance issues found in the console versions of Fallout 4 make those versions more difficult to recommend than their PC counterpart. As someone who has really appreciated this line of games in both its Fallout and Elder Scrolls flavors, Fallout 4 was still harder to swallow than I initially suspected it would be. It's another one of those games, for better and for worse.
9.00
Suffice it to say, I'm looking forward to going back Far Harbor ASAP. This is nearly the new gold standard for how do DLC right. Bravo, Bethesda.
9.00
It's impossible to deny, Fallout 4 is extraordinary. The world, crafting, exploration and story all come together into one hugely wonderful sandbox role-playing game. It obsessively encourages you to explore every area and horde items while looking for your next mission. Technical issues still plague the overall experience but once the momentum starts it's hard to stop playing.