Gamer Reviews
125977 Reviews
9.38
NA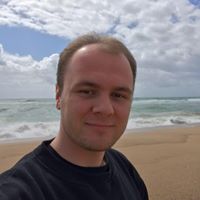 6.00
I don't regrett playing Fallout 4 but I will never play this game again.
The weapons are mostly bad, the story is boring and I did not enjoy having to build those houses at all.
Overall the gameplay and the area itself was so forgettable and just not that interesting.
As a Fallout game I would say that its ok but not good and unless you are big fan of the franchise than I can't recommand that you try this game.
Excellent gameplay and visual on XBOX ONE X!
Aggregate Gamer Reviews
9.00
In the grand scheme of things, Fallout 4's minor issues pale in comparison to its successes. When you put the controller down, you think about the friend you betrayed to benefit another, the shifting tide of an incredible battle, or the moment you opened a drawer and found someone's discarded effects, making you wonder how they felt before the bombs fell. In moments like these, Fallout 4 can be an intoxicating experience.
If you're willing to put up with some technical issues, Fallout 4 is Bethesda's most ambitious RPG to date. They give players better reasons than ever to go out into the Wasteland, explore, get lost, horde items, and make new ones. It would have been nice to see the many new features of Fallout 4 more deeply integrated into the story, as some of it feels a little half-baked, under-explained, and completely up to the player to make sense of.
6.00
The occasionally extreme performance issues found in the console versions of Fallout 4 make those versions more difficult to recommend than their PC counterpart. As someone who has really appreciated this line of games in both its Fallout and Elder Scrolls flavors, Fallout 4 was still harder to swallow than I initially suspected it would be. It's another one of those games, for better and for worse.